Storm's
Sustainable Procurement
At Storm we are committed to operating responsibly and ethically- across all the sectors we serve. We are committed to shielding all aspects of the environment which could be negatively impacted by the activities we undertake. We ensure our relationships are with suppliers and customers who have responsible and transparent business practices.
We review and develop suitable objectives, targets, and management programmes, applying appropriate operational procedures to minimise our significant environmental impacts during normal, abnormal, and emergency conditions.
We ensure that environmental responsibilities are defined, communicated, and understood at all levels within our organisation, through the provision of appropriate training if needed.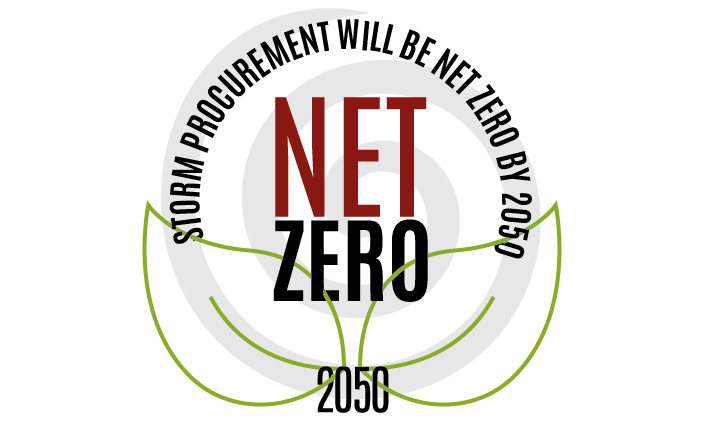 Our Journey to
Net Zero
To align with the UK Government's plans to reduce carbon emissions, Storm Procurement is implementing a Net Zero Strategy to reach net-zero emissions by 2050. The term 'net zero' is the pledge to reduce man-made greenhouse gas emissions, by balancing the carbon emitted into the atmosphere and the carbon removed.
Here at Storm, we have become a member of SME Climate Hub. The SME Climate Hub is an initiative of the We Mean Business Coalition, the Exponential Roadmap Initiative, the United Nations Race to Zero campaign and the International Chamber of Commerce.
If you would like to find out more and learn how Storm plan on achieving this goal, then please download our strategy document, outlining the next stages and steps.