At the start of this month, our Business Development Manager, Slim Loghmari, visited Canada to attend the World's Premier Mineral Exploration & Mining Convention, hosted by the Prospectors and Developers Association of Canada (PDAC). PDAC is one of the world's leading mineral conventions, uniting people within the mineral industry to build new investment opportunities.
Our Trip to Toronto
Slim's time at the PDAC in Toronto was extremely successful. Meeting with several Canadian and South American major mining corporations, discussing Storm's procurement solution and how our services add value to operational and newly developed mines. It was obvious that many mining operations could benefit greatly from Storm's expertise in global transactional procurement.
However, it was not just about meeting with the major players in our industry but also meeting promising new junior prospects. Slim connected with a CEO of a newly developed Uranium mine and explored the possibilities for Storm Procurement to be a part of this huge venture. He also built up a new profile of a rising mining client as well as establishing a new OEM channel.
As well as the PDAC, Slim attended the Canada-Africa Mining Conference whilst in Toronto, which provided key insights on to Storm's existing client base development as well as up-and-coming mining players in Africa.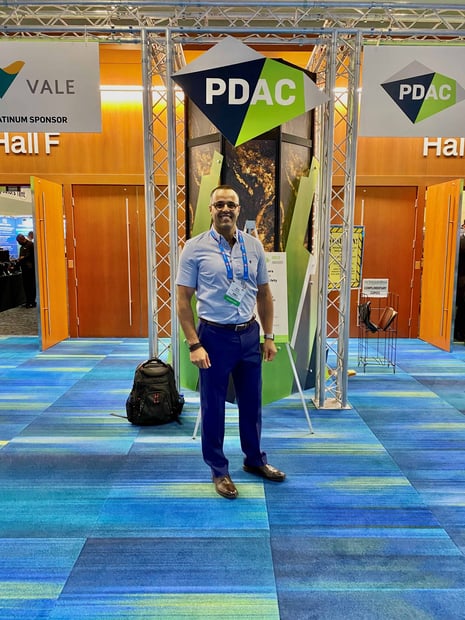 Slim spoke to potential new clients helping us delve into the potential of new mining exploration within South America. This is an exciting new venture for Storm Procurement as not only have we explored opening our mining capabilities in South America, but Slim has also been in discussions with major traders in Brazil, widening our energy capabilities to Brazilian trade.
If you would like to contact Slim, please get in touch either through email or WhatsApp
Slim.Loghmari@storm-procurement.com +44 7763 875478