As we reach the halfway point of 2022, we investigate and review the top 5 procurement trends of our industry. We explore how these procurement trends can help you succeed and analyse how as a company, we have adopted and implemented some of these trends.
Top 5 Procurement Trends
Technology
With the digital world slowly dominating every industry and every platform, it is no surprise that technology is one of the most prevalent trends to maintain in 2022. With experts saying it will likely not be till 2023 that we can see a full recovery from the effects of previous years, it will be essential that IT systems are resilient enough to deal with significant digital changes.
Throughout the pandemic we have had to adapt, so major technological advances have been introduced such as artificial intelligence (AI) and cloud technology. These new tools allow for quicker decision making, based on real-time insights and having these insights can lead to helping cost reductions and enhance overall efficiency. It also ensures logistics providers, are connected and able to react instantly to changes allowing the supply chain to run smoothly.
We have previously written a blog post about Digitising the Procurement Industry in which we discuss in-depth the latest innovative technology.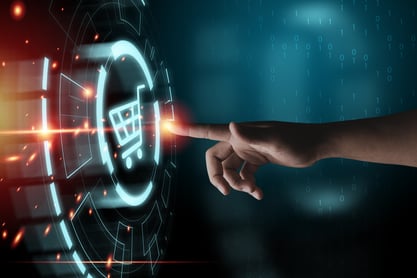 Sustainability
Another trend which is growing rapidly, and not just in this industry, is sustainability. Statistics have shown that millennials are 90% more likely to pay more for a product that has been produced and sourced in a sustainable way. Therefore, there is a demand for companies to start creating an environmental strategy and implementing greener solutions.
Working in an industry that produces mass amounts of carbon emissions, such as logistics, means that there is a large amount of room to improve on and take on new approaches.
One way this is being managed is to discourage businesses from continuing to source from countries that produce a large amount of energy through burning fossil fuels. To do this the British government are adding a carbon tax to products sourced from other countries, making it more cost-effective to buy from either local markets or markets which have better environmental policies. This is something which has been introduced after COP26.
With greener transport methods being manufactured every day, and electric vehicles on the rise, this is the direction the supply chain sector with be going towards. From solar-powered units to smarter warehouses with energy-efficient systems, the logistics and supply chain industry will incorporate planet-friendly systems in their operations.
Due to this trend being a vital part of the way we live, will now mean the procurement industry will favour suppliers who are practising ethically and committed to reducing the environmental impact. One step we are taking at Storm Procurement to reduce our impact on the environment is implementing a 100% recyclable and biodegradable packaging strategy in our warehouse and cutting our plastic usage. We are also in the midst of developing a carbon net zero strategy that will be coming to light in the next month.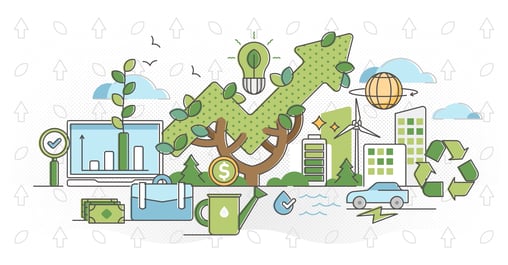 Inflation
The procurement industry has always been able to manage inflation due to the negotiating power this industry has regarding sourcing.
On top of recovering post-pandemic, environmental taxes, supply shortages and general business costs, inflation is unavoidable and, in most aspects, non-negotiable. Therefore, sourcing with this in mind businesses now need to think more about their purchasing decisions and how they can offset these potential increases.
Although inflation is unavoidable, Storm Procurement always gives you the best possible price. Being an established procurement company for over 15 years our long-standing relationships with vendors across the globe allows us to provide our clients with competitive pricing.
Risk Management
Safeguarding supply chains is now key, and in recent years, events have highlighted the need for risk management. Not only events that have occurred but monitoring future events such as climate change and the wider risks this can pose on events such as weather and location.
Read a previous blog post on Preparing for Supply Chain Crisis for a more detailed approach to managing risk.
Social Procurement
As procurement companies are starting to rethink how they do business due to a number of factors, many written about here, they see an opportunity to delve into value creation. In procurement, value creation means giving corporations the ability to create social and environmental impacts by shifting their purchasing power in the right direction and making sure that what we buy is creating benefits for clients and society. These benefits mean that businesses can provide competitive prices on their products and services. Companies that practice social procurement have also seen more benefits such as client engagement and loyalty.
This year has seen major changes in the industry for procurement leaders, and there are many more changes to come. Industry experts will need to be agile to the changes and new trends ahead to stay leaders in their field.