Sustainability is fundamental for the planet; we must act now as we are responsible for not only our current needs but that of future generations.
So, how can we ensure that we are following the best measures throughout the supply chain to reduce our carbon footprint? We must consider both the environmental and human impact of the products' journey and how this can be minimised.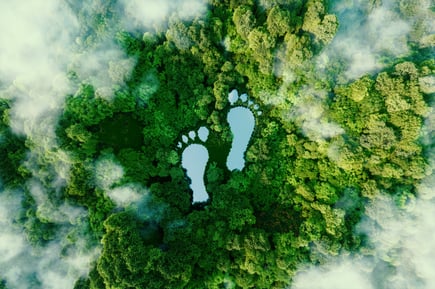 Naturally, our supply chain has evolved over the last few years due to the improvement in technology. Storm strives to do its part and ensure that we are conscious of the impact our decisions make. Being aware of the processes involved throughout the supply chain and the impact this has on both clients and suppliers is key to keeping a balance.
Our clients
Keeping your clients happy with the service you provide is extremely important to the success of your business. How can we consider keeping clients satisfied whilst ensuring they remain responsible when it comes to sustainability? Having an honest and open relationship allows for easier conversations when discussing green choices.
Clients know their customers will value honesty when it comes to planning and making decisions on sustainability. They will have targets to ensure they are on a sustainable path and can continue to meet the needs of their customers, while allowing for resources and materials to be available for the future. Consumers are becoming more aware about sustainability, the impact their choices have and the difference they can make. Customers will want to know what the environmental impact of their purchases from businesses are, so it is in the best interest for your clients to address these values.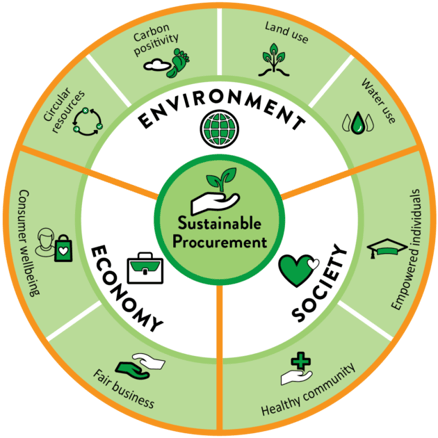 Businesses should always be realistic and transparent when it comes to their environmental plans, the nature of their business may present challenges that are unavoidable. However, there may be opportunities to make up for this, such as preparing in advance where possible for deliveries to allow for eco-friendlier courier options.
The UK Government announced the implementation of The Environment Act in 2021 at COP26. '…this act will set clear statutory targets for the recovery of the natural world in four priority areas: air quality, biodiversity, water and waste'.
This act is part of a new legal framework since the UK is no longer part of the EU. Businesses have a duty to ensure that any waste the company produces is handled safely and within the law. We are all impacted by environmental issues, so it's important we are responsible for our footprint and regularly assess how we can reduce it.
Our suppliers
Collaborating with suppliers is a key step in the supply chain. Strong relationships and clear communication allow for conversations about sustainability and where possible making greener choices. Eco-friendly packaging alternatives such as corn-starch, recycled card/paper provide the solution for making better choices, avoiding the use of plastic and non-biodegradable materials where possible. Alternatively, by reducing materials in packages, shipping to the destination in the most environmentally friendly way and doing bulk shipments to reduce the number of journeys.
Storm Procurement
So, what plans does Storm have to continue being sustainable? Storm has a pledge which explores our journey to being net zero, in a three-stage scope breakdown that focuses on the emissions from both our Watford, England and Johannesburg, South Africa Offices.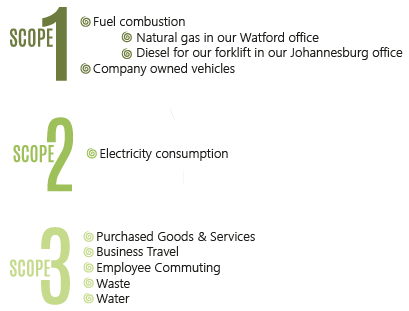 The second scope investigates our electricity consumption. In comparison to gas, our electricity emissions are considerably lower.
With company electric vehicles available for lease and electric car schemes, if more employees transition over, as a business our gas emissions will reduce.
We have successfully met our 2022 target to remove fossil fuelled vehicles from our UK fleet and have replaced them with fully electric vehicles.
With offices in South Africa, unfortunately we cannot avoid international travel, however, we do this only when deemed business critical, choosing lower emission flights where possible.
Conclusion
Climate change effects everyone, so whether you're a business, a client, or a customer we all have a duty of care to consider the impact our choices have on the environment. At every stage of the supply chain, we may be presented with the opportunity to use a more sustainable option. It's important we continue making these choices and understand why we do.
Let us know what your thoughts are and how you've considered being more sustainable in your business.