Working in a carbon-intensive industry, we are aware of our habits to help minimise our impact on the environment and continue to adapt our practices and behaviours to help do this.
While processes and laws also develop, we continue to research, expand, and adopt new methods to reduce carbon emissions.
Our newest development is committing to becoming a Net Zero company by 2050.
'Net Zero' is defined as achieving a balance between the carbon emitted into the atmosphere and the carbon removed.
We are working closely with PCML to help us achieve this target by 2050. PCML are a consulting company helping us to become proactive in this new approach. Our operations director, Stuart Addis, recently undertook an interview with PCML, discussing why Storm wants to change our habits and how this could be a possibility.
Interview with Stuart Addis
Why have you decided to undergo this change in becoming a Net Zero company?
Our company had been receiving an increasing number of enquiries from potential and existing clients as to what our Net Zero strategy and targets were. We also saw these questions as required responses in tender submissions. We had not done any work on this and were concerned we would start to lose business as a result.
What was the problem to be solved?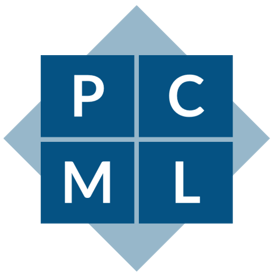 We want our teams to keep focussing on growing the business, and we have a complex portfolio, with employees and offices overseas as well as in the UK. We needed a trusted partner who could take on as much of the workload as possible and complete the task quickly to avoid us losing any business as a result of not having a Net Zero strategy.
We already worked closely with PCML Consultants Ltd to support our Quality Management System (ISO9001) and we have engaged them to help us achieve our Environmental (ISO14001) and Health & Safety (ISO45001) accreditations too. Fortunately, PCML Consultants were also able to support us on our Net Zero Journey.
What was the course of action taken?
PCML Consultants have worked diligently and quickly to get us to a position where we are ready to declare our baseline emissions, targets, and commitments publicly. They will also continue to support us moving forward by helping us reduce our emissions, producing our annual reports and making new recommendations as technology and legislation change.
What was the final outcome of the course of action?
As well as helping us understand and define our Scope 1, 2 and 3 baseline emissions, they were able to make recommendations specific to our business, and we have already identified several key areas where we can reduce our emissions.
We can now confidently answer any client enquiries or tender questions, and we look forward to publicising our Net Zero plan on our website soon.
Storm Procurement is committed to improving the way we operate to ensure we are taking necessary actions to protect the environment.
Keep your eyes peeled for more of our updates in the next few weeks or to ensure you never miss out on our latest business new, sign up to our news notifications.
If you have any questions about our next steps, please contact us through email!