It has not been an easy year and a half for any of us – but for the freight industry, especially lorry drivers, it has been a period of uncertainty and chaos.
The importance of these workers has never been so distinct due to the pandemic. If it wasn't the loo roll scarcity to teach us, the recent petrol shortage is even more evident to us at how vital drivers are to us, and without them, normal life ceases to exist.
HGV Driver Shortages
As travel was so restrictive during the pandemic, many drivers decided to go home; and very few returned to work. According to the BBC, 25,000 fewer people passed their test in 2020 than in 2019. Therefore, the lack of drivers is becoming increasingly worrying.
However, even before COVID-19, the transport and logistics sectors were struggling. This is argued to be due to Brexit and the new immigration laws which have caused the workers, who went back home during the pandemic, not able to return. Drivers are also not able to come and go into the UK as they please, which they were once able to do.
It isn't just global issues creating shortages, the lack of appeal in this sector has played a major role. The long nights, sleeping in trucks, and spending months away from home.
Especially in an industry where there is a high proportion of older workers, many reaching retirement age, this is a profession trying to appeal to the younger masses. But in a job where health and wellbeing are not a priority, it is not gaining the attraction of young people.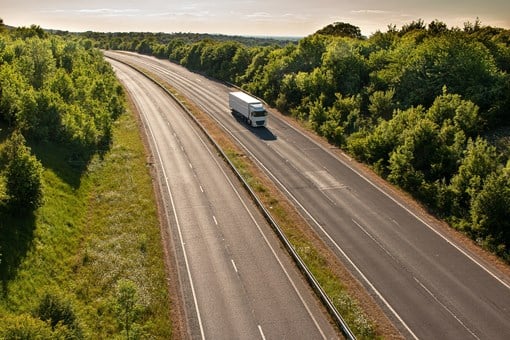 Incentives
---
Although there are aspects of lorry driving that deter new drivers, there can be many incentives. Lorry drivers can have very long hours on the road, but these hours can be flexible. A lot of the time drivers have the ability to pick and choose the shifts they want. This can be beneficial as if they are travelling a long distance, they can choose to take days off in-between their long-distance shift, therefore getting the possibility to explore different countries.
Furthermore, with the desire for lorry drivers being so high, this means that their salaries are always an attractive incentive to join. Additionally, with them being so in demand, this industry does not fluctuate as much and therefore job security is higher in this sector than it would be in others.
Even with these benefits which many would find attractive, there are still shortages and therefore there's an urgency to recruit more lorry drivers. This has been due to the constant delays and a lack of essential items, but with special training needed, this can take up to several months and costs thousands of pounds. Therefore, relaxations have been made when it comes to drivers. This has led to drivers being allowed to work longer hours and for new drivers to have fewer training requirements.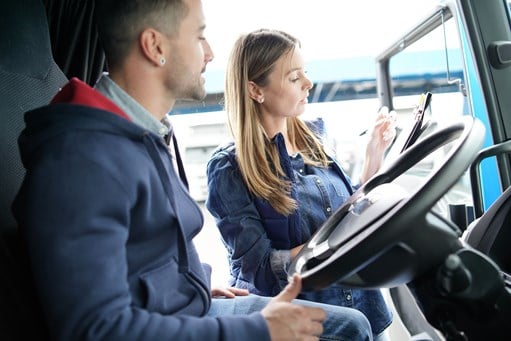 Current Proposed Solutions
---
The UK government announced that they are putting actions in place to resolve the shortages. Some of these are temporary visas and the multiple tests HGV drivers take will be combined, some even discarded, to speed up the process.
However, the waiting lists at some HGV test centres are backed up, with some centres facing the possibility of 6 months until a test. But an investigation into how long the current test waiting period found across the UK most have a backlog of around 11 weeks. Some centres are waiting in the 6-month area but, it also showed that many centres only had a waiting time of between one- and four-weeks meaning delays are beginning to ease in some areas.
The Transport Secretary said that there are now 'three times as many applications now for people to get provisional HGV licences.' He also said that there is a growth in the number of domestic HGV drivers on the roads.
The government has also granted temporary visas to attract overseas drivers to work in the UK, however, these visas are only for food rather than any other goods.
Although there are plans put in place to help recruit more drivers in the short term, this can have huge impacts on the safety of these drivers, and therefore again not appealing to new drivers leading to further shortages.
Therefore, to solve this problem, long-term solutions are needed to be put in place to ensure workers have a healthy work-life balance and are therefore more inclined to stay in the job and appeal to more people.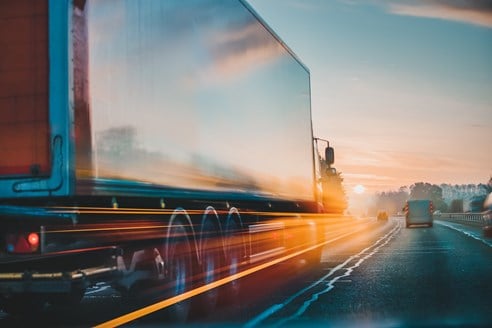 Long-Term Solutions
---
Some companies who specialise in logistics have changed the way they now carry out their delivery service. The company Trucksters has a truck relay system put in place where delivery drivers will deliver to their countries borders to then be passed on to new drivers. This has made sure drivers aren't doing long shifts and aren't going far from home.
According to Trucksters, this also means that transit times are reduced by 50%, costs by 20%, and theft is reduced by almost 95% because trailers are constantly on the move rather than stopping overnight.
Also breaking long routes into shorter journeys means giving opportunities for electric vehicles, as right now they do not have the capacity to do long haul journeys without the need for long overnight charges
It also isn't just the introduction of electric HGV vehicles which could be the future, but also a completely different mode of delivery, drones.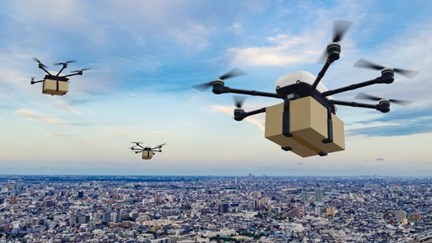 The Department for Business, Energy, and Industrial Strategy (BEIS) has reported that drones will deliver around 80% of all items in the future. This could result in £2.8bn of savings and boost productivity in the logistics sector. Not only does this cause less pressure on the logistics sector but delivering through drones has the potential to reduce the environmental impact of storing goods.
The introduction of drones doesn't mean putting people out of work. This technology can create jobs, and the BEIS estimates that using drones could mean an 8.4% increase in the number of people employed in this industry.
With such an important industry under fire at the moment, the government must find more sustainable and long-term solutions.