The global electric car fleet is rapidly expanding. Many car manufacturers are quickly producing electric vehicles (EV) to meet the growing demand. This increases the pressure for minerals whilst pushing up the prices and disrupting mining production.
Despite the pandemic reducing the overall sale of cars, it did not impact the sales of EV's, instead they continued to increase. As consumers transition from petrol and diesel to electric, moving towards a net-zero future.
The current trend indicates there is an increase in consumers who are transitioning the methods they are sourcing and using energy, by choosing EV over petrol and diesel vehicles. The development of renewables is supporting the plans for a greener, net-zero future. Consumers are becoming more aware of their responsibility and how their contribution to the energy transition is a key factor to reduce climate change.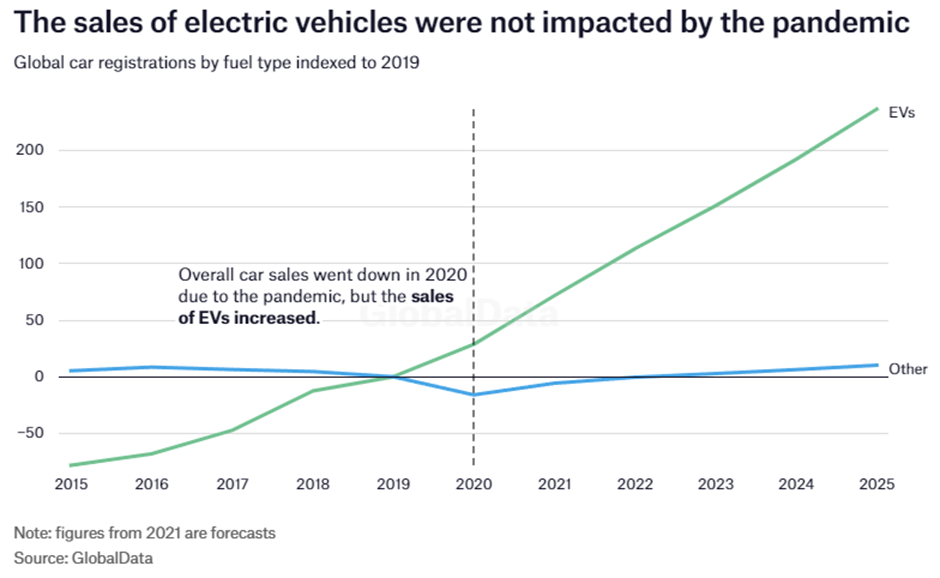 This is positive progress; however, these changes impact the mining industry and increase the demand on the minerals required to produce the parts. Most EV's use lithium-ion batteries. The minerals required for these batteries can differ based on the chemistry of the cathodes, but lithium, cobalt, nickel, graphite, and manganese are the key materials needed to make these batteries.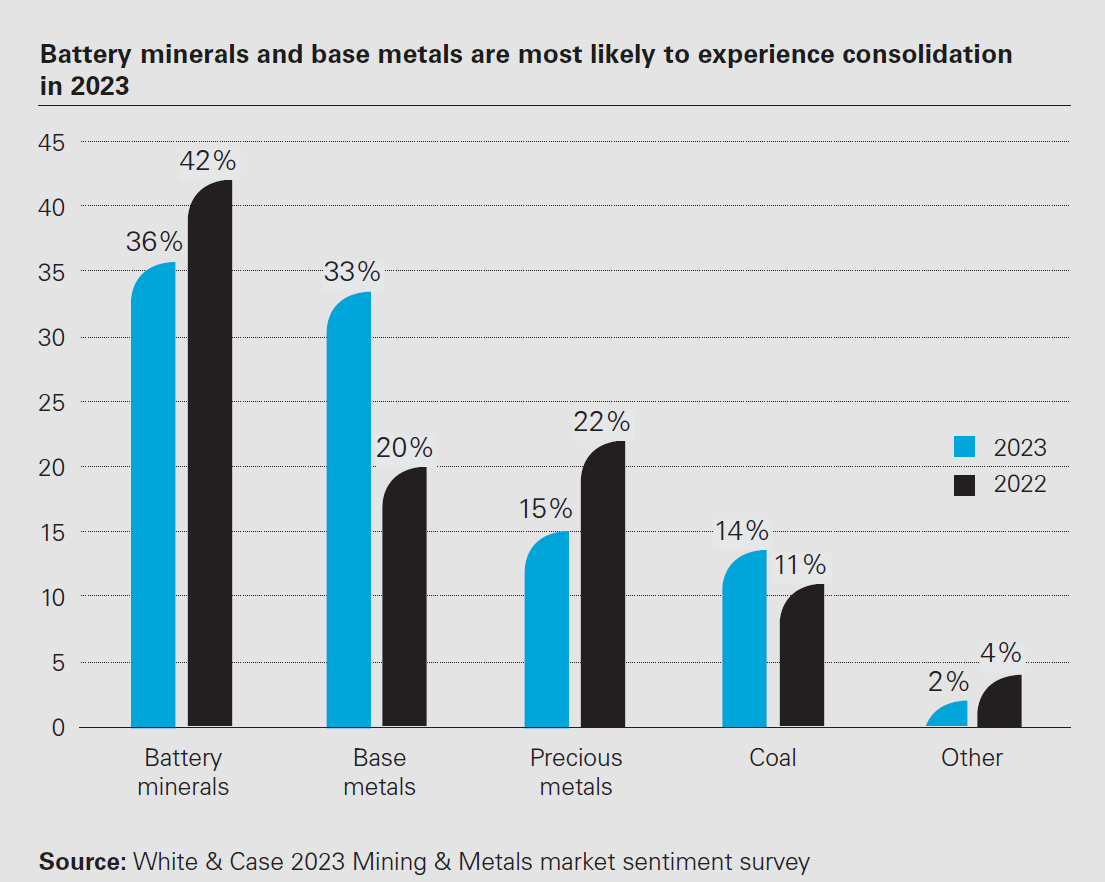 White & Case conducted a survey of industry participants to share their thoughts on the year ahead. Despite the industry facing some uncertainty in Q4 of 2022 White & Case recorded 'the largest number of mergers and acquisitions activity in a decade, nearly matching the total volume of deals for Q1-Q3 last year'. The survey responses also highlighted 'striking in the survey response is the link of areas perceived in high demand to the EV supply chain. Copper and lithium ranked materially higher as likely big winners in 2023, with battery minerals and base metals as the most likely areas for consolidation. It seems that everything EV-linked is perceived to be where the opportunities are for 2023.'
With increasing popularity for these vehicles and rising demand for the minerals, this adds a pressure to the supply chain to provide the volume of minerals needed. So, what can be done to meet the demand for these minerals, can it be sustainably sourced and what will be the side effects of the operations undertaken to get there?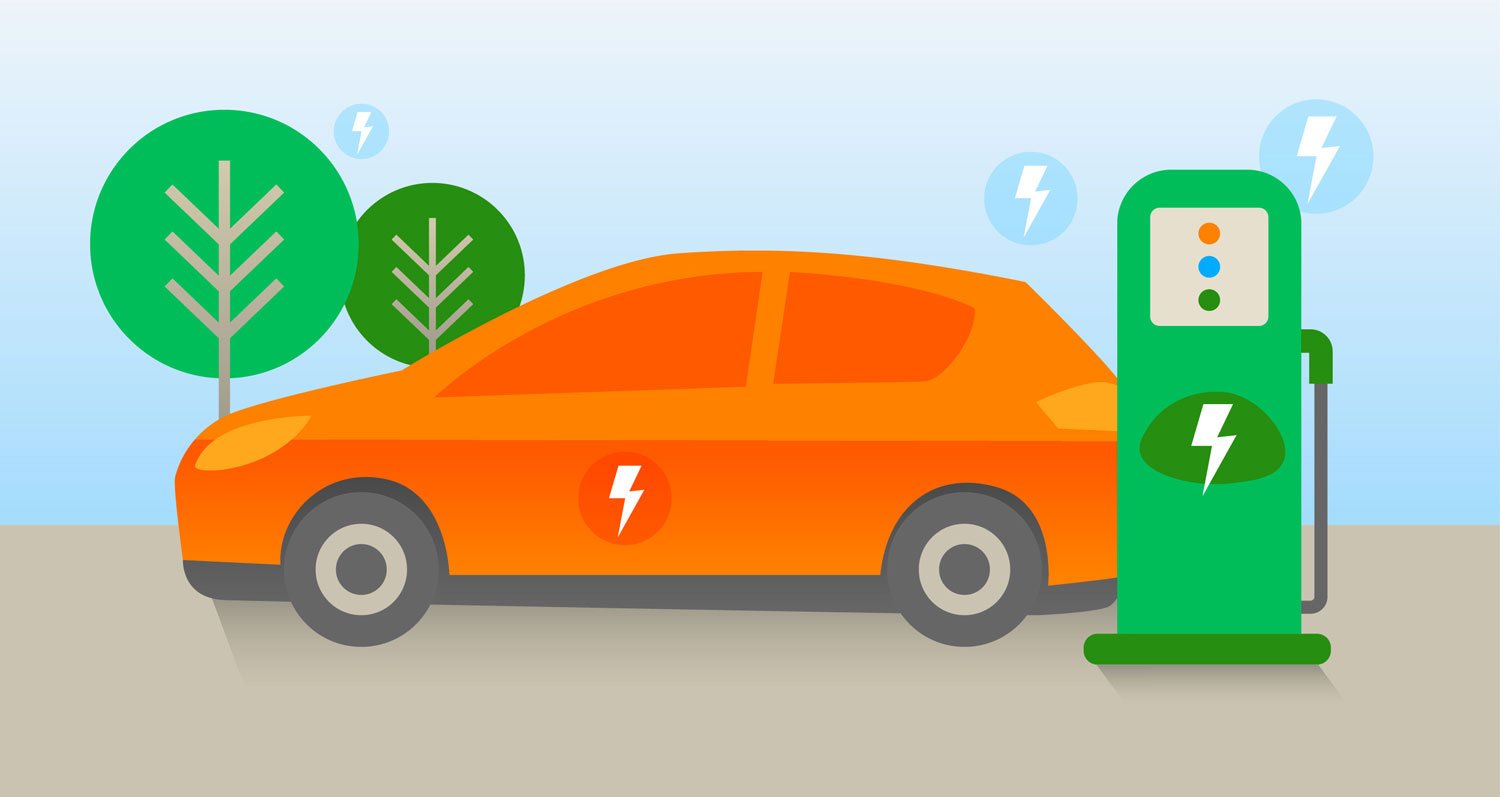 The minerals required for new EV's can be sourced from recycled materials. Repurposing minerals we have already mined will significantly reduce the environmental impact, as opposed to a newly mined mineral. Recycling should be encouraged, while there's not likely to be a shortage of cobalt, lithium, and nickel, 'it is estimated that the demand would exceed what is economically accessible to extract. For the forecasted demand to be met, extraction must go beyond what is seen as economically viable.' As a result of low reserves, this would likely increase materials costs, labour etc. which could result in an increase in exploration and expansion of reserves.
Available resources and reserves are two separate categories. Reserves represent the global resources that are economical to extract, and total resources represent an estimate of the finite global resources. Reserve estimations are much less than total resources and fluctuate based on material value mineral exploration and technological development.
An article from the Guardian earlier this year explored the US transitioning to EV's and the impact on the environment. Its possible production could require three times as much lithium than is currently produced for the entire global market, which would result in water shortages, disrupt food supply, ecosystem destruction within and outside borders as well as indigenous land grabs.
The US needs to reduce its dependence on cars in towns and cities, because as they transition over to EV vehicles, the demand for the minerals could potentially jeopardize the 1.5C global heating target. To prevent this, policies have been implemented for walkable towns and cities, battery recycling, smaller EV batteries and lowering car ownership to reduce the amount of lithium required by 2050 by 90%.
A key challenge for the climate community is to articulate a socially positive vision for mineral extraction. Also, to consider where mining takes place and who bears the social and environmental repercussions. It is crucial we ensure that mining is governed responsibly, with informed consent and mandating fair sharing of economic benefits, while standardising environmental and labour protections globally.
In one of our previous blogs, we discussed about the electrification of mining vehicles. It is important to consider that is not solely cars that are becoming electric, but also public transportation, freight vehicles etc. We are increasingly becoming more eco-conscious; as businesses are understanding the choices they can make to work towards a net-zero future.
While it is impossible to accurately predict the exact repercussions for the increased demand of minerals to produce EV's we do know that by recycling and reusing the materials we have already extracted, is sustainable and reduces emissions. We also know that to meet demand we must increase the volume of new minerals extracted. However, to fulfil the initial purpose of EV vehicles, which is to become net-zero, we must ensure the process to get there doesn't produce greater emissions with more severe side effects.
We hope you enjoyed this week's blog! Be sure to share it with others and let us know your thoughts in the comment section below.